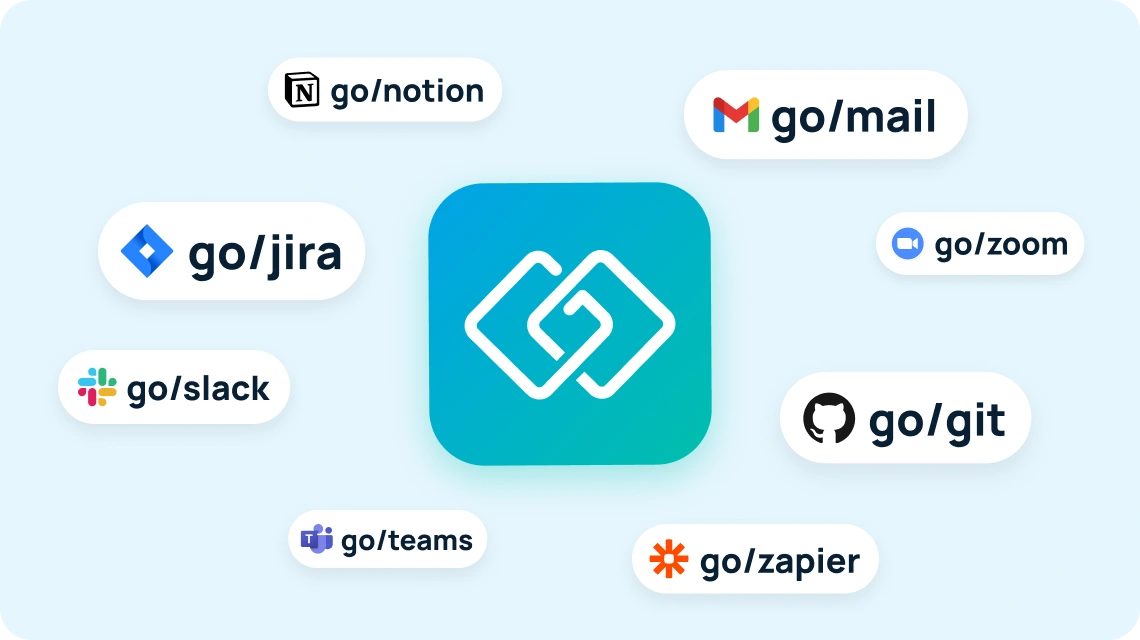 Integrate all your apps
Work without interruptions and collaborate more effectively across all your company apps.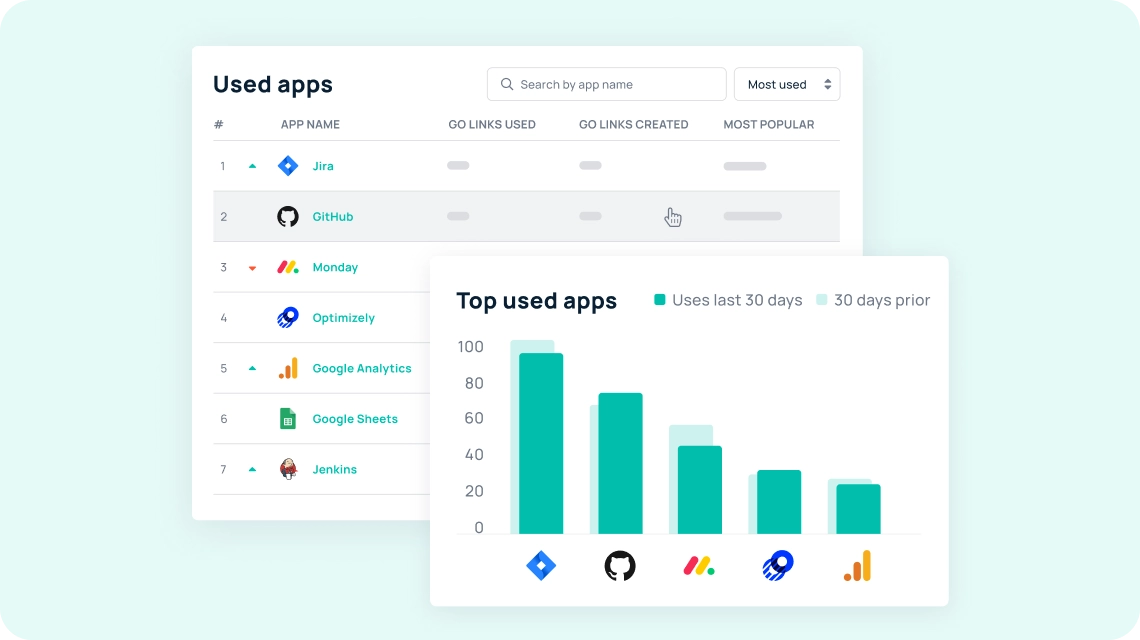 See team insights
Get insights for shared knowledge clarity to better manage your team's tools and resources.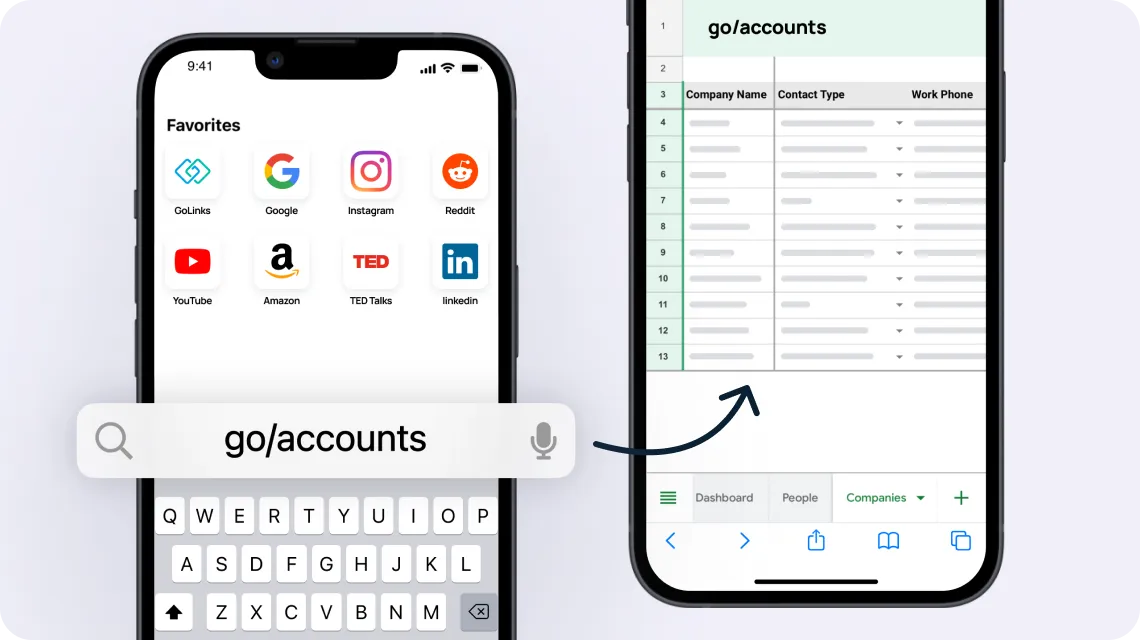 Work from anywhere
Use go links in your mobile browser or share them with a tap to stay connected on the go.
Enterprises like yours use GoLinks
GoLinks is enterprise-ready with quick integration, top-notch security, SSO, priority support, and more.
Enterprise security
Our security and uptimes meet industry and cloud-service standards.
Single sign-on
OKTA, OneLogin, Azure, Ping, custom SAML, and auto provisioning options.
Multiple domains
Share go links across a few or many domains your company may have.
Migration support
We take care of migrating over any existing go links and accompanying data.
SOC 2 Type 2
Our commitment to how your data is collected, transported and stored.
GDPR compliant
Compliant with GDPR and privacy laws around the world.
99.99% uptime SLA
Delivering maximum reliability to all our customers.
Annual security audit
Annual application pentests and security testing.