Identify important tools for your company and deprecate what isn't being used
See which tools bring the most value to your employees to continue focusing on those that matter and cut spending on tools that are underutilized.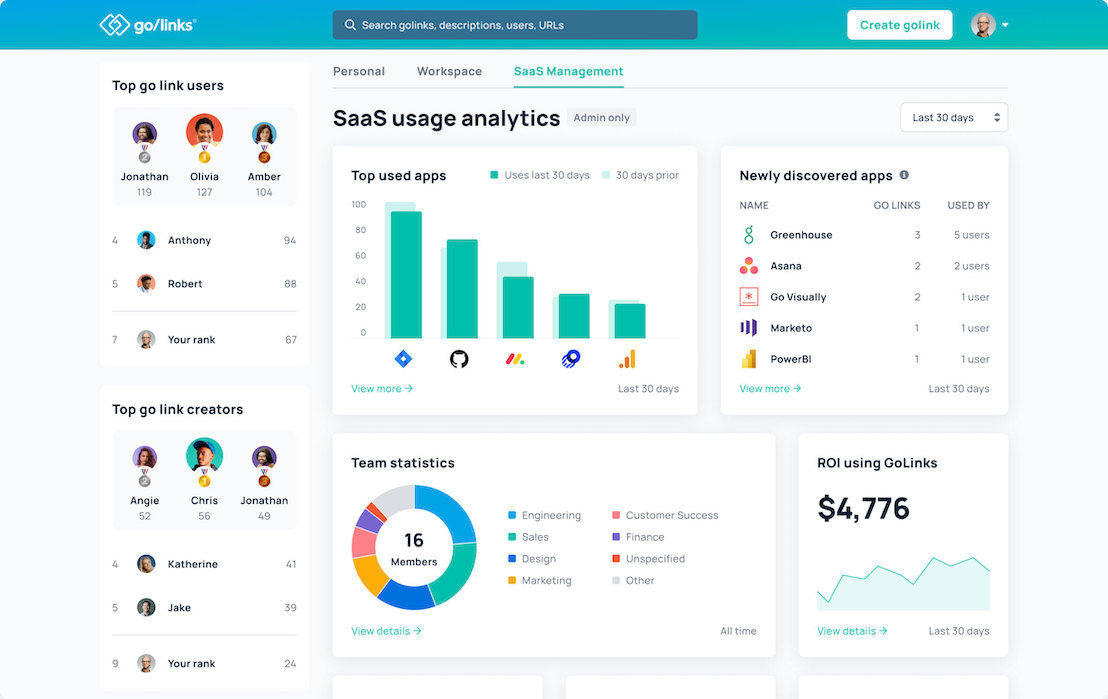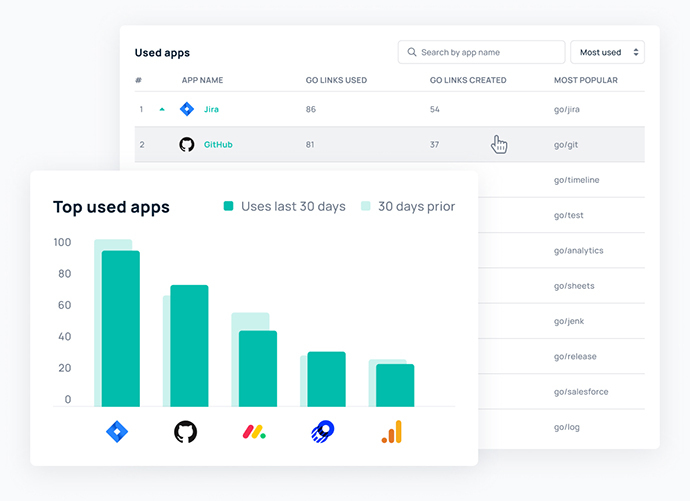 Top used apps
Companies often pay expensive licenses on apps that have low usage. GoLinks helps you quickly visualize your tech stack landscape so that you can make data-driven decisions.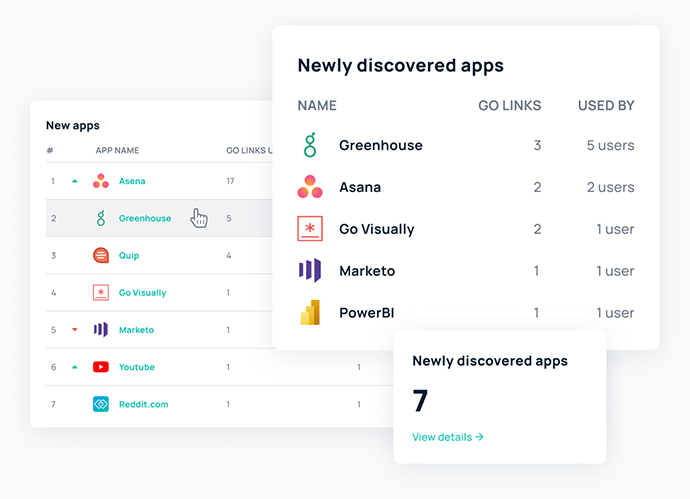 Newly discovered apps
The rapid growth of SaaS products means that IT struggles to maintain control of what enters your company. Reduce risk and increase security by catching potential threats early.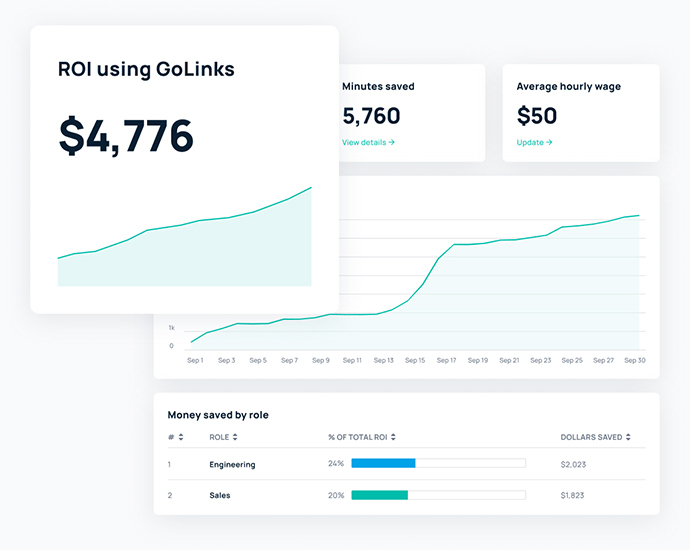 ROI using GoLinks
Saving time means saving money. Quantify how much GoLinks saves your organization over time based on company-wide usage.